Space Sporification
Durational performance
Kunstmuseum St-Gallen, Switzerland
Curated by Martina Morger and Laura Van Der Tas
2021
-
Being a facilitator
Persons in the space, touching, holding Herma
Outerspaces voices
A dancing spaceship
A foam machine spreading the spores
-
3 sensors "Herma" shared in the crowd, measuring a collective rhythm
-
list of participants (video game engine narration):

Aph
Cheyenne Bouchet
MV Brown
Eline Bry
Eden Dodd
Hannah Edward
Axel Gutapfel
Brontë Jones
Harvey Lancaster-Rous
Aga Mlynczak
Francisco Ortega
Alba Sofia
Adam Stearn
Clarinda Tse
Alex Turner
Jack Wannsborough
Transcription:
Miranda Stuart

Programming :
Selina Leung (aileenacs)
Post-performance documentation of one of the sensor "Herma"

-


Video captures of the game "Non-binary as Spaceship"



Non-binary as a spaceshift
Durational performance
2021
Performance progression throughout the month of August 2021 at
Arti et Amicitiae,
Amsterdam:
7.8.2021 : 1h20, remote performance, non-linear progression, group of audience staying from start to finish, intro + exit screen, feeling of excitement at the beginning slowly fading
14.8.2021 : around 6h, remote performance, webcamf showing sensor device, linear progression, variable amount of persons,
21.8.2021 : around 5h, on location performance, being around the exhibition, sensor on my left hand, some persons recognise/spot the device while I attempt other artists' performances.
28.8.2021 : around 5h, on location performance, allowing myself to just be in the space, no self-direction or expectation of doing, state of quietness

Using a sensor, my heartbeat is translated into a video game engine and varies the speed of an animation. I may or may not be present within the gallery space.

I have recorded the voices of queers and non-binary individuals, asking how they would conjure their own identity in a tangible form, how they would see their body if technology were limitless, and to recall a strong bright memory.

The animation revolves around a spaceship orbiting a star. Inside the ship are the voices, forming its crew, and the voices also form the organism of the ship itself, an interconnected generative system.


list of participants:

Aph
Cheyenne Bouchet
MV Brown
Eline Bry
Eden Dodd
Hannah Edward
Axel Gutapfel
Brontë Jones
Harvey Lancaster-Rous
Aga Mlynczak
Francisco Ortega
Alba Sofia
Adam Stearn
Clarinda Tse
Alex Turner
Jack Wannsborough
Transcription:
Miranda Stuart

Programming :
Selina Leung (aileenacs)
Performance photo:
Katy Hundertmark

Artwork in the space:
Rodrigo Sandoval, Kate Fahey and Jack West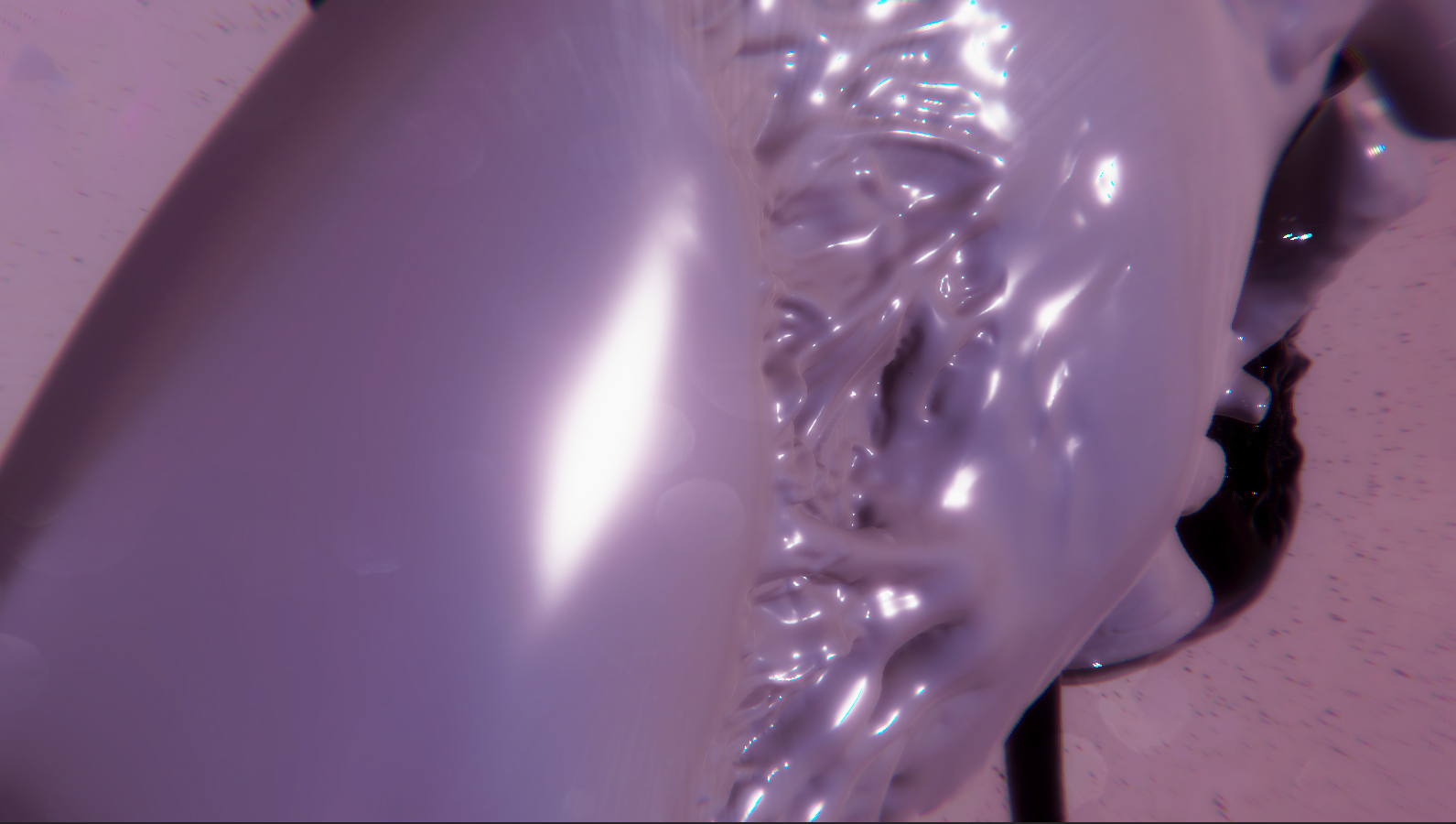 Transitional object
Archival pigment print on self-adhesive Hahnemühle and archival pigment print on Hahnemühle, framed, 425 x 225 cm 2015
Transitional object is an intimate photography series revolving around different childhood trauma, such as the death of a parent, the abuse from a stranger and creation as a way of healing from them.
--
Transitional object was nominated at the Swiss Design Awards 2015 : link
Exbhition at the Swiss Design Awards, Basel, 2015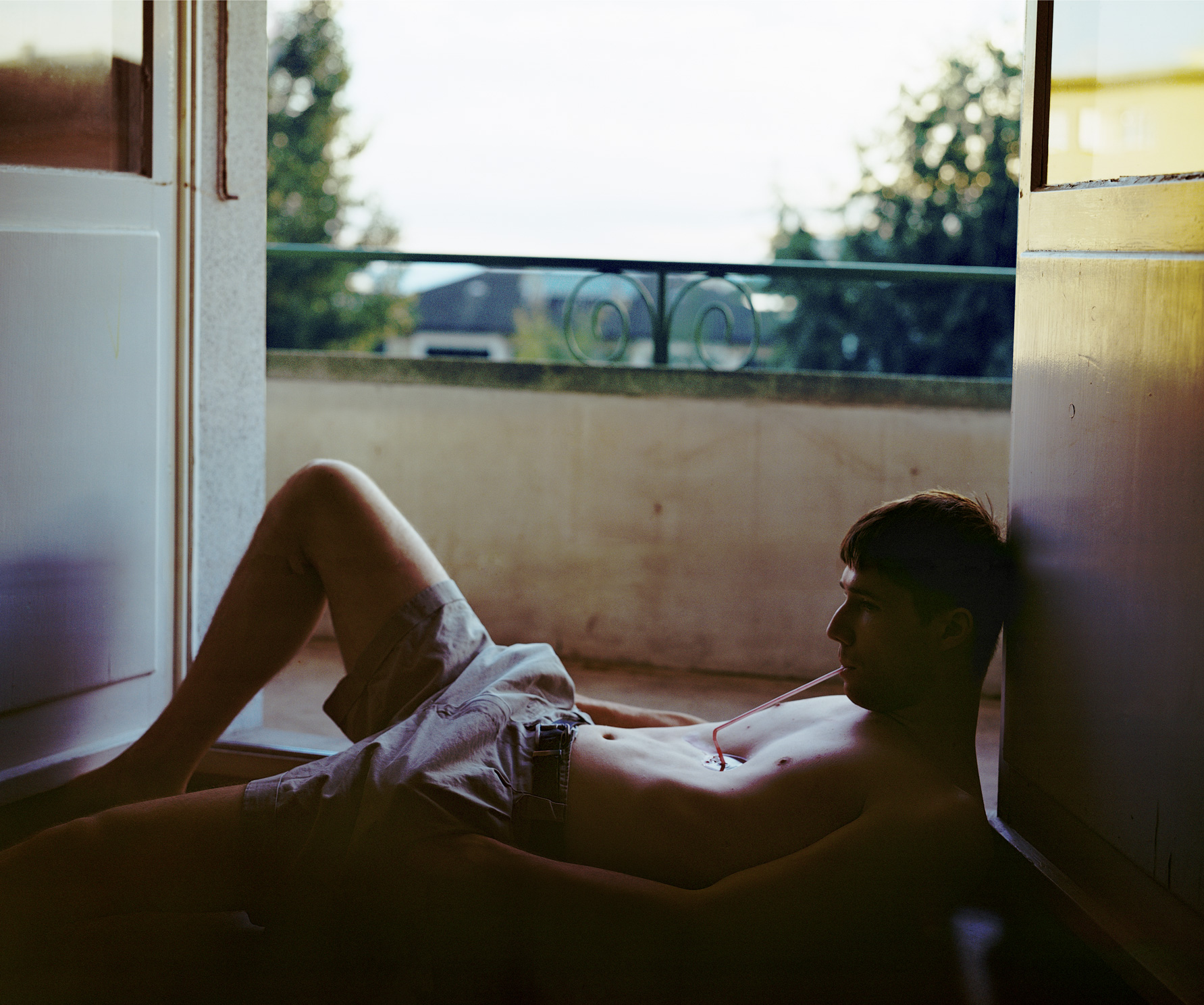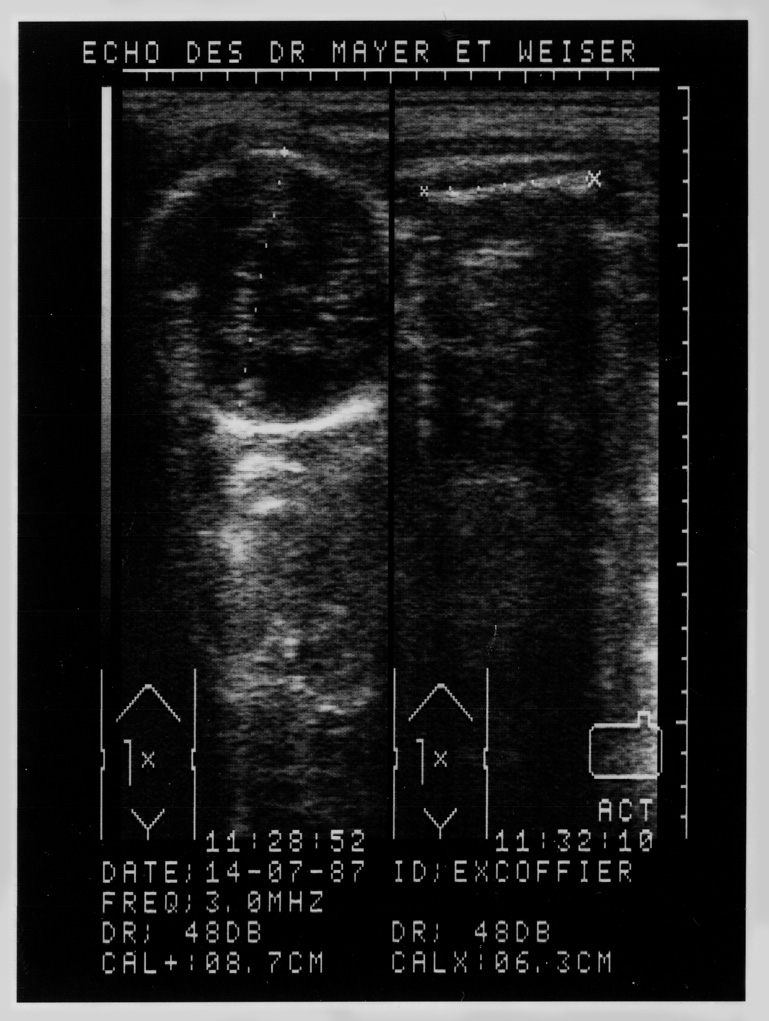 Earth absorption - memory landscape
16mm film transfer on digital
0:36 in a loop
2015
Vulnerability devices
PVC Banner printing, glossy finish, 150x250cm
2021*


The series of photographs circles around new narratives regarding masculinity and dependency[1] . The photographs are part of a series of still-life. I've designed some amoebozoa-shaped-chimeras that I have photographed on the chest of some of my close friends.

The design is inspired by Verdin's pneumograph - a device firstly used as a lie detector. Composed from different visual non-human attributes like sea cucumber, tree frog or tortoise beetle for example, the objects oscillate between body signals capture devices and amulets.

--
1. "Independence and interdependence has been separated, and masculine and feminine are determining part of emulation in this distribution. Masculinity is marked by his lack of dependency". From the Force of Non-Violence, Judith Butler, 2018

--
Pictured persons:
Harvey Lancaster-Rous
Francisco Ortega
Axel Gutapfel
Preview exhibition view at Glue Factory, Glasgow, 2020
New body, unknown numbers of limbs
Research
2021

In 2018, Amarjot Singh, Devendra Patil, SN Omkar, three researchers on recognition system released a paper that caught my attention called, Eye in the Sky: Real-time Drone Surveillance System (DSS) for Violent Individuals Identification. This paper depicts how the orientations between the limbs of the estimated pose are calculated in real-time to identify violent individuals within a crowd. A 14 key-skeleton is formed over a recognised human body in a calculated 3D space and the total position form a ratio. The determining ratio for violent individual is called "the angle of violence".
At the foundation of such technology is the history of vital signs detection, primarily analog systems that determine blood flows or breathing changes, mostly used as lie detector devices.

This project will be developed further in February 2021 during the CCA Lab residency.
Navigating the history and the future of this kind of technology, the research will attempt to uncover the predominantly gender biases rooted in such systems and reimagine future speculations of this technology.
--
Footnote :
1. The chorus of the song Eyes in the sky from which the title borrow its name from.

I am the eye in the sky
Looking at you
I can read your mind
I am the maker of rules
Dealing with fools
I can cheat you blind
And I don't need to see any more
To know that
I can read your mind, I can read your mind
Online performance at Stereoskop, 30/04/2020
Image from the paper «Eye in the Sky Real-time Drone Surveillance System (DSS) for Violent Individuals»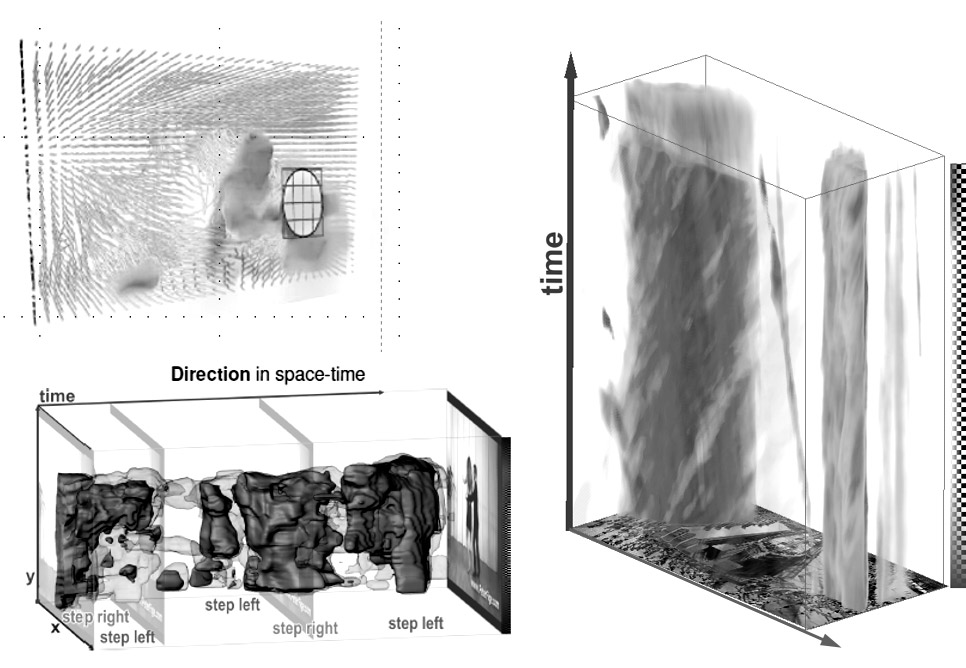 Lagrangian Method used to extract spatial information from 2D CCTV cameras
8 frames sequences of a gesture considered as a violent movement.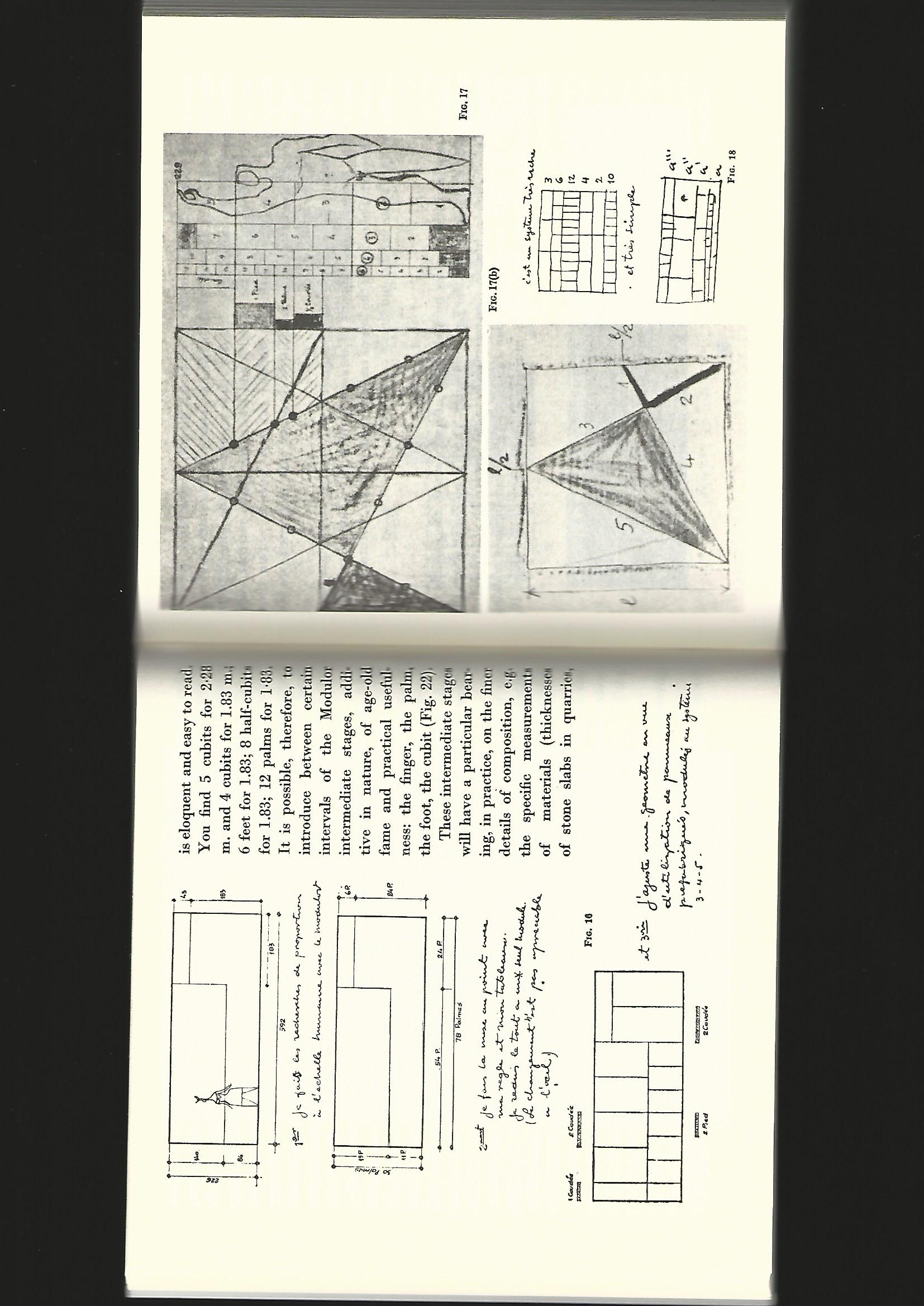 Excerpts page of the book «Modular» in which LeCorbusier developed an anthropometric scale of proportions. It was developed as a visual bridge between two incompatible scales, the Imperial and the metric systems. It is based on the height of a man with his arm raised. The man's height is 6'' or 183cm. Which is also my own height.
Buer is a spirit that appears in the 16th-century grimoire Pseudomonarchia Daemonum and its derivatives. They teaches natural and moral philosophy, logic, and the virtues of all herbs and plants, and is also capable of healing all infirmities (especially of men).
Photogrammetry scan / first methode of comparison. Too much glitch

Comparison between photography of myself and an avatar made in the 3d software called «MakeHuman» which predicts your physical traits based on your body measurements.




Sequence of movement recorded with a motion capture device. The performance is using breathing methode to bring angry/distorsted fast and unpredicable gestures, which can be potentially linked to the detection of a violent behaviour in surveillance technology.

Sequence of movement recorded with a motion capture device. Movement close to "butoh" + crossdressing in order to test the accurancy of the AI to track the movement.

last update 06/01/2021